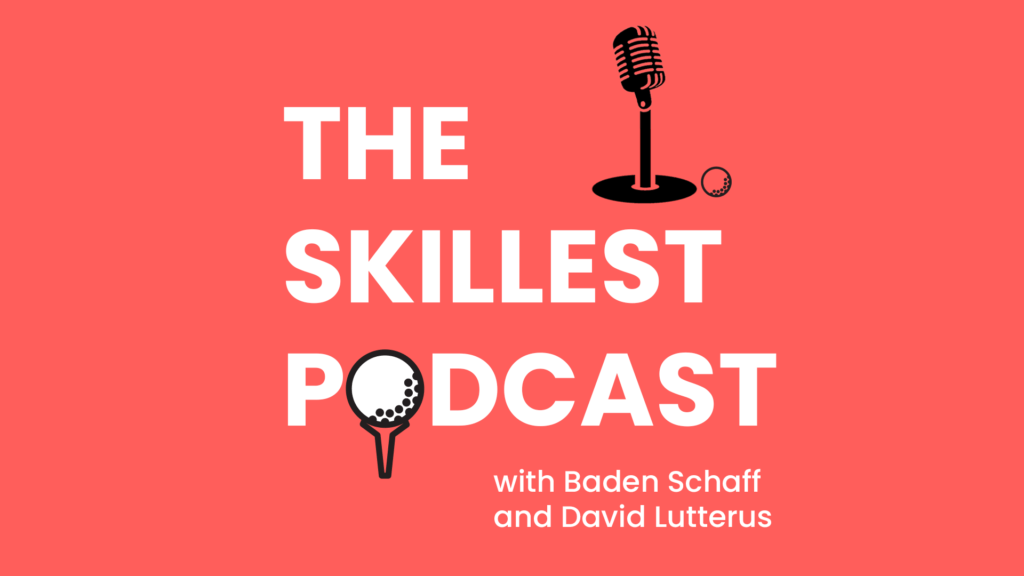 Need some audible entertainment? Subscribe to The Skillest Podcast, the brand new weekly show hosted by Skillest cofounder Baden Schaff & David Lutterus. The pair cover the latest news from the Tour, give tips to improve your game, talk to a variety of guests from the golf world, and more.
Baden is Skillest's President & Director Of Instruction. A leading PGA Professional, Baden has taught all levels of golf from professional to beginner. His expertise has taken him all over the world from Australia to Europe and Southeast Asia. Baden has worked closely with the best instructors and has forged a reputation as one of Australia's best young golf teachers.
From Adelaide, Australia, David is a former PGA Tour player who has shadowed the world's best players and coaches for over a decade. Having played in tournaments in every major world tour, David knows what it takes to play at an elite level. He's available for lessons on Skillest.
In Episode 1, Baden and David makes their introductions, share a few stories from the tour, and talk about Tiger's return this weekend at the PNC.
The Skillet Podcast is available on Spotify and other podcast services.