Based in Dubai, UAE, Alex Riggs is a Canadian-born golf coach who has spent almost 20 years working under some of the best names in golf, including Sean Foley.
Alex travels regularly for both amateur and professional players, including many top PGA & LPGA Tour Players.
With hundreds of 5-star reviews on Skillest, Alex continues to set the standard for online golf instruction.
Alex took some time to answer questions to get to know the Saskatchewan native more.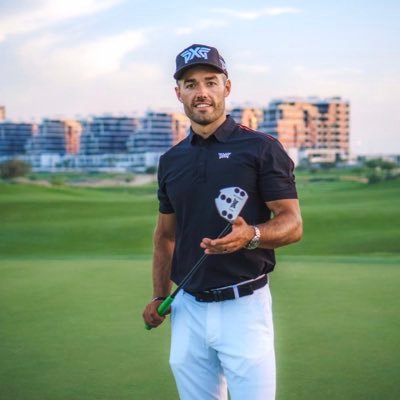 Q: At what age did you start golfing? What got you into the game?
Alex: I think I must have started around 10, however I really got into it at 14 when I got a job at a club collecting balls in the driving range. As soon as I got that job, I was hooked.
Q: You've mentioned in other interviews that you've known you've wanted to be a golf coach since you were a teenager. What made you want to go that route?
Alex: I've been a sports junky my whole life. I played competitive baseball, hockey, and eventually golf. I was also a nerd when it came to learning about movement and the keys to what makes someone good at a given sport. In high school my plan was to become a physiotherapist, but I eventually learned that my obsessions with movement and psychology could give me a big advantage as a golf coach.
Q: You've gone from Saskatchewan, across Canada, down to Florida, and now in Dubai. Safe to say you don't mind traveling?
Alex: Safe to say! It's been a fun ride and I'm looking forward to coaching in more countries in the future. Golf is a global game and it presents an opportunity for a better life for many people. I want to keep helping as much as I can!
Q: What have been the biggest benefits of coaching on Skillest?
Alex: Its an incredibly well built platform for breaking down typical location barriers for coaching/learning. I find it very user friendly from both the ends, whether student or coach.
Q: If you could play a round with anyone, who would it be?
Alex: Now that my wife and I have two beautiful kids, that answer is easy as we now have the best 4-ball I could ever ask for!
Q: What's your favorite club in your bag?
Alex: I do love very few things more than a flushed iron shot, however I think I have to go with my putter! A good putter that fits your eye is something to hold on to!
Q: If someone was on the fence about doing online lessons, what would you tell them?
Alex: It is an extremely efficient way to learn. Receiving regular feedback is key to learning anything. Online coaching is as effective if not more effective than traditional in person lessons. The goal is to learn what you need to work on and then train it with tailored feedback to encourage progress. Online coaching does exactly that!
Q: Sport you'd play if you weren't golfing?
Alex: Likely hockey or basketball.
Q: Favorite course?
Alex: Coppinwood – Ontario, Canada
Book a lesson with Alex Riggs.