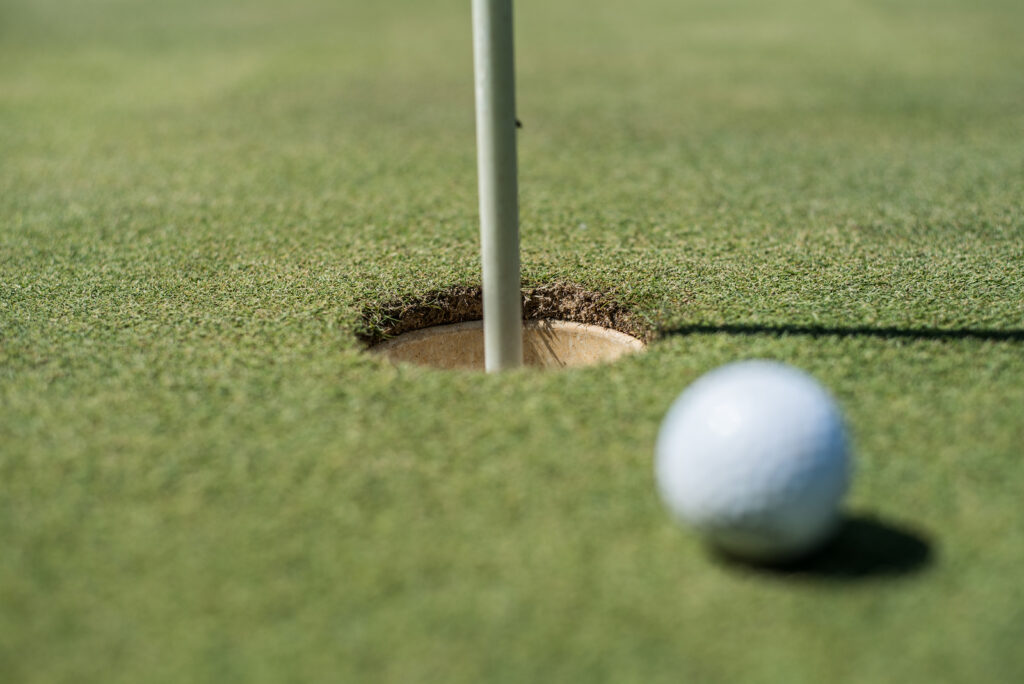 Ready to dive into the dramatic saga of Lucas Glover's putting struggles and how he conquered them to emerge victorious? It's a tale of resilience, perseverance, and a whole lot of hard work. From the brink of despair, to the sweet taste of back-to-back wins after a decade-long drought, this is a deep dive into Glover's odyssey. Yes, dear reader, we're about to uncover the layers of this golfer's mental fortitude, the transformation of his well-practiced technique, and the journey towards a mastered putt. Believe us, if there's one tale of sporting triumph that'll give you chills, it's Lucas Glover's!
Introduction: Glover's putting struggles
Step right into the rough terrains of Lucas Glover's putting struggles, a landscape slippery as an eel and just as elusive. You might want to buckle up because this story is a thrilling ride with sharp turns and unexpected loops.
Where it all began
Ah! We all remember the glory of the 2011 Wells Fargo Championships, don't we? The year mark Glover's third career Tour title and all seemed rosy in his golfing journey. But here's the kicker! Little did he know that this victory would lead to a 10-year parched spell that would make the Gobi desert seem hospitable!
How the struggle manifested
Imagine being on a roller coaster with endless loops of anxiety and uncertainty. Isn't that a scary thought? Well, that's just a glimpse of Glover's decade-long tryst with the putting yips. Oh boy! It wasn't a pretty sight, folks.
This issue brought to light around 2012 when Glover's performance started nosedive, making him hover consistently beyond the top 150 in Strokes Gained: Putting . His putting teetered on the edge of calamity and the stats were there to prove it!
Deciphering statistics can be similar to solving a Rubik's cube blindfolded, and the truth they reveal is often unforgiving. In the case of Glover, the stats narrated a disheartening tale of failure. In 2020-21, he missed 24 putts from 3 feet and in, sliding to an unfortunate 196th ranking on Tour.
Effects on Glover's career
The once doting affair between Glover and his golf career turned as cold as ice. The putting troubles he faced were like sticky gum on his golfing shoes, refusing to come off and slowing him down. These hurdles even led him to the brink of a panic attack during the 2016 AT&T Pebble Beach Pro-Am – a grim illustration of the toll his struggles took on him.
Stay hooked, dear readers, as we delve deeper into this fascinating journey! We are eager to share with you how Glover battled these demons and emerged victoriously. It's a marvellous tale of grit, determination and redemption. So, don't touch that dial!
Overcoming the Yips: Glover's quest for a putting solution
Pack your gear, dear readers, and embark on the expedition through the arduous mountains of Lucas Glover's daunting journey to defeat the yips. A menace lurking in the shadows, lying in wait to seize even the game's biggest stars in its icy grip. Remember, you're coasting through the uncharted territory of a golfer's worst nightmare. Are you ready?
Understanding the 'yips'
The 'yips', a term popularized in the 1920s by the legendary Scotsman, Tommy Armour, refers to an involuntary muscle tension primarily associated with putting issues. Not exclusive to golf, it manifests as a sudden tremor or jerk that sabotages your swing, makes your palms sweat, and your heart race. It's equivalent to an impish sprite playing tricks on your usually reliable muscle memory, leaving you floundering like a fish out of water. Glover, like many others, has been a victim of this merciless tormentor. Ironically, though it doesn't discriminate, it has a particular appetite for champions.
So, what happened to the US Open championship titleholder Lucas Glover, who once boasted of being the world's 15th best-ranked golfer? Well, as it turns out, a relentless case of the yips caused him to plummet to a frustrating 634th position. The man, who once commanded respect and awe, was left staring at the abyss, with a waning control over his stroke. Imagine the horror as control over your game slips through your fingers like sand. That, my friend, is the chilling reality of the yips, as summed by our beleaguered hero himself during an interview with CNN Sports.
Psychological effects of the yips
The yips aren't just a physical hurdle; they take a heavy toll on your mindset too, creating a vicious cycle of anxiety and doubt. It's like being trapped in an echo chamber of failure, each errant shot amplifying the fear of the next. Ten long years of grappling with the mystery of consistent 10-inch putt failures is indeed a bitter pill to swallow.
Does it shock you how someone of Glover's stature could succumb to this psychological maelstrom? Well, bear in mind that golf is a daunting mistress even for the elite. Victims aren't born overnight. A sudden four-putt on the No. 5 green in the first round of The Colonial, as recalled by Glover in an interview, foreshadowed the imminent onslaught of yips years ago. These soul-crushing instances multiply like a stealth virus, sapping confidence with every passing hole. Lines blur, technique slips, and your triumphs slowly fade into the background as you grapple with the newfound reality.
Glover's path to finding a solution
Hitting rock bottom can be an alarming wake-up call. Glover recognized this harsh truth and decided he'd had enough. He made up his mind that change was imminent, something had to be different. He was ready to try anything, be it a long putter or even a left-handed stroke, a desperate attempt towards redemption after years of struggle. But what spurred this drastic decision? Weren't there any other options?
Of course, there were. In fact, Glover had toyed with an arm lock technique in the past. However, the promising allure of a fresh perspective propelled him towards trying something entirely out-of-the-box. His resilience threw him headlong into this audacious venture. It is this resolve that sets champions apart from the rest. Unmoved by adversity and constantly seeking excellence, they are the gladiators of sport.
Hold on to your hats, folks, as this radical leap of faith birthed a miraculous transformation. The long putter seemed to create magic, forging a path of redemption for our beleaguered hero. As for the twist in the tale? A dire struggle led him to the doorstep of one of the best putters in the game – Brad Faxon, who played an influential role in his putting console. Inspirational, isn't it? Who says struggle doesn't breed champions. Glover's journey thus far is a testament to that truth. So, strap in, dear readers, for there are still many more riveting tales of our champion's journey to uncover. Next stop: the transformation.
Overcoming the Yips: Glover's quest for a putting solution
Say hello to the menacing enemy, the dreaded 'putting yips'. This involuntary muscle tension in the wrist that often consumes golf players has been Glover's pain in the neck for over a decade. As mentioned in this CNN article, golfers like Ernie Els, Danielle Kang, Bernhard Langer, and Georgia Hall have also tangoed with the yips, and none escaped unaffected. Yes, indeed, it's a horrifying presence in the world of golf.
Understanding the 'yips'
The 'yips' (or 'the staggers' or 'whiskey fingers' as they're sometimes hilariously called), became infamous in the golfing world in the 1920s when Tommy Armour, a Scottish golf legend, popularized the term. Is it just related to golf? No siree! It's an evil entity that often unleashes havoc in other sports involving precision, like cricket and darts as well. However, in Glover's case, it staged a dreadful attack on his putting skills.
Now, let's chew the fat. How does it feel to experience the 'yips'? Here's what Glover had to say on this, as published in CNN, "You don't have much control over your hands, don't have much control over your stroke." Imagine being a puppet in the hands of a merciless puppeteer that controls your strokes, a puppeteer that goes by the ominous name – the 'yips'. Shuddering yet?
Psychological effects of the yips
From Glover's confession as cited on GolfMonthly, it's clear that the cognitive effects of the yips were just as unnerving. He confessed, "Ten years of dealing with it and not understanding it and not realizing or not comprehending how it could happen, that I could just lose all feelings over a 10-inch putt, it was frustrating." His mental turmoil was akin to a ship lost at sea amidst a raging storm – the loss of confidence, the engulfing uncertainty, and the mounting frustration.
Glover's path to finding a solution
Can yips be defeated? is the burning question that springs to mind. According to this intriguing Golf Digest feature on Glover's battle against the yips, the solution isn't as clear cut as one might expect. Understanding the yips is like navigating through a dark labyrinth – you have a starting point, but the path towards the exit is unpredictable and often, terrifying.
Glover, being the persevering man that he is, chose not to buckle under pressure. As he said in an interview with Wyndham Championship, "I made up my mind something was going to change,". He considered options from switching to the long putter to even trying to putt left-handed. The wave of change that swept through his putting strategy was imminent. After all, isn't it said that the only route to improvement is change? There's a sense of desperate determination that echoes through Glover's quest to find a putting solution, and this energy sets the stage for the drama about to unfold in his golf life! Buckle up folks!
The Transformation: Implementing changes in technique
There's no secret sauce to overcoming the yips. They're like uninvited house guests who just don't seem to want to get the hint and leave. But, as clear as day, Lucas Glover was relentless in his quest to drive these unwanted guests out. He put on his warrior face and decided to tackle the enemy head on. The battle was about to get messy!
The switch to the long putter
Glover, the veteran player with occasional sparks of glory, realized something had to change. He had spent years refining his game, but it was his putter, an extension of his own arm, that needed a facelift. It was like replacing an old dependable steed with a new stallion, but this was a switch that could make or break his career.
According to an insight shared on SportsKeeda, Glover decided to follow in the footsteps of Adam Scott – a switch to a long putter. He sheepishly confessed that this was his secret weapon to counter the yips and to revamp his putting performance. He was implementing the same style as Scott, with one hand halfway down the shaft of the putter. And boy, did it pay off!
Other technique modifications
Glover didn't stop at just changing his putting equipment. As highlighted in an NBC Sports article, Glover painstakingly reworked his putting technique under the guidance of a Navy SEAL named Kuhn. His meticulous practice routines were polished to a shine, focusing particularly on putts from 10 feet and closer. This was Lucas Glover in action – refining and rehearsing his new putting formula until it was burned into his muscle memory!
Within no time, his performance with the short putts dramatically improved. Glover went from missing putts and spiraling into a world of self-doubt to confidently drilling them into the cup. His resilience had propelled him from the battlefield of defeat to a realm of self-belief and triumph.
Impact on Glover's putting performance
With the new putter and the revised technique, Glover was ready to prove his critics wrong. Remember that 3-footer at the 10th hole that would have once sent shivers down his spine? With his revamped approach, he handled it like a champ. As he admitted on NBC Sports, it felt night-and-day different.
Glover did not just overcome his yips – he blasted them into oblivion, emerging as a new combatant, ready to mark his territory in the golfing landscape. It was more than just changing a putter or tweaking a technique; it was about reclaiming the belief, the confidence, and the magic that lay dormant in him. And the impact was there for all to see – Lucas Glover, the back-to-back winner, was back in the game, all guns blazing! This transformation created a ripple effect – catapulting him from the 112th position in FedEx cup to the top five. Talk about a game changer, huh?
Glover's journey of transformation is a testament to his will power and unwavering commitment. His putting game was his Achilles heel, his nemesis, but he turned it around beautifully, restoring his reputation as one of the game's premier ball-strikers. He proved to the golfing world (and to himself) that with the right strategy, a bit of courage, and a lot of determination, there's nothing you can't turn around!
Triumph from struggle: Glover's Back-to-Back Wins
Embracing a whirlwind of ecstatic highs, meandering lows, fumbling stumbles and heroic recoveries, we arrive at the redemptive chapter in Lucas Glover's tale. Emerge, we shall, into a landscape where falling and rising coalesce into a dance as elegant as it is fierce – very much like golf itself.
Glover's first win following changes
Put the pedal to the metal, here comes the surprise tour-de-force in our story. Glover won the Wyndham Championship, securing his first Tour victory since 2021! As mentioned in an article on NBC Sports, on that fateful, fated Sunday at Sedgefield, Glover emerged as his own phoenix. He made 17-out-of-18 putts from 10 feet and closer, including a particularly nervy 3-footer at the 10th hole that previously triggered his yips. It left us all thinking – was this the same Lucas Glover, who was once shackled by these short putts? The transformation was nothing short of miraculous!
Let's lay this out for you – imagine lucidly getting over your most deep-seated fear, say, of heights, and then expertly skydiving from a plane. Yes, that's pretty much how Glover must have felt! Slaying his personal demons, he forged a fresh connection with his saber – the modified putter and newfound technique.
The sweet taste of back-to-back victories
So, what's better than winning once? Winning twice, back-to-back! Glover, the new star on the leaderboard, wasn't done yet. According to Oakbrook Golf Club, fresh from his victory at the Wyndham Championship, Glover snatched another gold in the FedEx St. Jude Championship, the first leg of the three-event FedExCup Playoffs. Just like a marathoner who, after crossing the finish line, decides to… well, run another marathon!
At TPC Southwind, Glover matched Patrick Cantlay's 15-under total and emerged victorious on the first extra hole after Cantlay's tee shot plunged into a water body. Glover himself overcame a water hazard, expertly sinking a 30-foot putt to rescue a bogey and keep his hope alive.
Understanding Glover's journey to triumph
Glover's journey from the brink of despair to the apex of victory resonates deeply, like a captivating, hypnotic ballet performance. His overthrow of the yips and the mounting pile of victories seem like distinct acts of a captivating play, each leading to the climactic moment – a spot as a genuine contender for the season-long crown.
The conquest of his Achilles heel had Glover's reputation as a ball-striker soaring high. As stated on Oakbrook Golf Club, his performance bumped him up to fourth in the FedExCup standings. A leap from 112th position the past July! How's that for dramatic turn of events?
The triumph that unfolded was more than just Lucas Glover, the golfer, winning tournaments. It was about Glover, the man, fiercely confronting his vulnerabilities, breaking his own self-imposed shackles, and emerging victorious from his own battlefield.
Discussion: Insights from peers and experts
Enhanced by Glover's self-propulsion, the golfing universe marveled at his resurrection. Stepping away from his transformative journey, let's consign the spotlight to his comrades and experts as they voice their perspectives on Glover's dramatic comeback.
Thoughts from fellow golfers
Golf, like life, tends to breed meaningful relationships that cross professional boundaries. When Glover rose like a phoenix from his putting ashes, his fellow golfers could only marvel at his triumphant ascent. As mentioned in ScoreGolf, Lucas Glover went from being regarded as a modest veteran with occasional sparks of brilliance to the hottest golfer on the PGA Tour in the span of a few short weeks.
Expert analysis of Glover's technique
Analysts, too, soon aligned their vision to Glover's newfound putting dynamism. SBNation emphasized Glover's prowess in sinking five different putts beyond 10 feet in a single Sunday, including two over 20 feet. This, according to them, is akin to a maestro conducting a complex symphony – a metaphor that underscores its significance. His performance led to a skyrocketing to No. 3 in the FedEx Cup standings! Talk about a heady rise from the ashes to the twinkling stars!
Rhetorically, could anyone still question Glover's deserving place on the American Ryder Cup team?
Drawing parallels from NBC Sports analysis, it's as if Glover's brain underwent a deft rewiring and he emerged as an evolved version of his former self, more resilient and indefatigable than ever.
Lessons from Glover's journey
Lessons gleaned from Glover's journey carry significant weight. More than the nuance of a changed technique, this journey presents a life lesson in resilience and belief. Glover clung to hope despite formidable odds, much as a climber might grip a rocky incline amidst a fierce storm! As per Oakbrook Golf Club, even Glover conceded that believing in self is integral to any accomplishment, highlighting that athletes are wired to never quit.
Indeed, few stories resonate as strongly as Lucas Glover's – a tale of vanquishing personal demons, of extending the boundaries of resilience, and of a glorious, unexpected rise from the ashes.
Conclusion: A story of perseverance and crushing the odds
Lucas Glover's journey is much like an artist painstakingly chiseling a masterpiece from a stubborn block of stone. But was it the golfer or the stone here? Well, both. For Glover chiseled transform himself into a masterpiece that will forever adorn the high hallways of golfing greatness. After a long ordeal, he didn't beckon some divine intervention but rather took the bull by the horns, conquering the putting yips and reestablishing his position as a top-tier golfer.
Like a miner prospecting for gold, he dug deep to discover his inner strength. His story teaches us a lesson, doesn't it? It's a nod to the enduring human spirit, to the gallant act of turning adversity into opportunity. Lucas Glover's tale is a metaphor for life itself, for how we should embrace our struggles, chisel through them, and emerge as victorious. His turnaround will forever echo in golfing annals – a testament to how fortitude, patience, and yeoman's toil can turn the tide. It truly is a classic case of perseverance and crushing the odds. If Lucas Glover ain't a beacon of inspiration, I don't know who is.