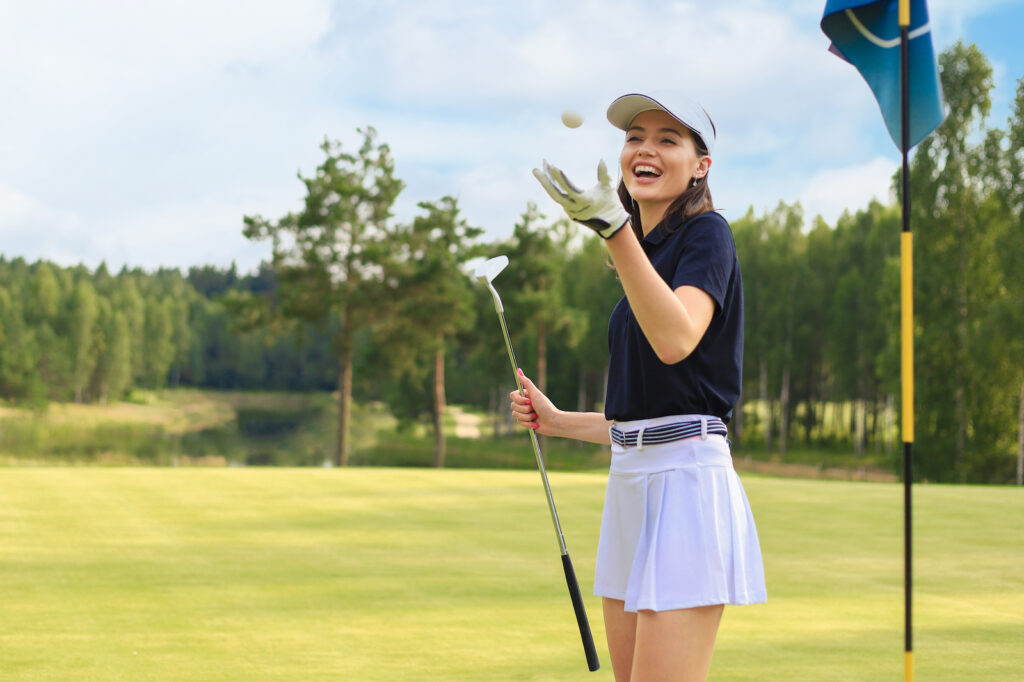 If you are looking for the best female golf instructors near you, you might wonder how to find them and what to expect from them. In this article, we will give you tips choosing a golf instructor that suits your needs and goals. Additionally, we will introduce you to some of the best female golf instructors on Skillest.
Why Choose a Female Golf Instructor?
You might prefer to learn from a female golf instructor for many reasons, especially if you are a female golfer. Some of the benefits of choosing a female golf instructor are:
You might feel more comfortable and confident with a female instructor who understands your challenges and goals as a woman in golf.
You might relate better to a female instructor who can demonstrate the swing mechanics and techniques that work best for your body type and strength level.
You might enjoy learning from a female instructor who can inspire you with her achievements and golf experiences.
You might benefit from a female instructor who can offer specific advice on improving your mental game, fitness, nutrition, and equipment choices for golf.
Of course, these benefits may not be exclusive to female instructors. The most important thing is to find an instructor who matches your personality, learning style, and goals.
How to Find the Best Female Golf Instructors Near You?
One of the easiest ways to find the best female golf instructors is to use platforms like PGA of America or Yelp. It allows you to search for golf lessons by location, rating, price, and availability. You can also read reviews from other golfers and see their credentials and certifications.
However, finding a female golf instructor near you might not be enough. Consider factors like:
Teaching philosophy and approach
Communication skills and feedback style
Availability and flexibility
Track record and success stories
Compatibility with your goals and expectations
You might want to contact the instructor directly before booking a lesson to evaluate these factors. You can also take a trial lesson or watch videos of their teaching online.
Another option is to use Skillest, which allows you to access some of the best female golf instructors. The instructors on Skillest can analyze your swing, provide personalized feedback, and create custom practice plans for you. You can also chat with them anytime and anywhere through the app.
Why Choose Online Golf Coaching?
Online golf coaching has many advantages over traditional golf lessons, such as:
Learn from some of the best female golf instructors in the world.
Save time and money by avoiding travel costs and fees associated with in-person lessons.
Learn at your own pace and convenience by choosing when and where to practice.
Get consistent and continuous coaching and receive regular feedback and guidance.
Track your progress and improvement by reviewing your swing videos, feedback, and practice plans on the app.
Skillest has a diverse and talented roster of female golf instructors who can help you improve your game and achieve your goals. Take a look at esteemed instructors like Leslie Cloots, Kyla Inaba, or Ailsa Murphy.
Exploring Your Options
If you are looking for the best female golf instructors near you, you have many options. You can search online for local instructors who offer in-person lessons. Or, use Skillest to access some of the best female golf instructors in the world. Find an instructor who suits your specific needs and goals regardless of your choice. More importantly, you can improve your game and have fun on the course.