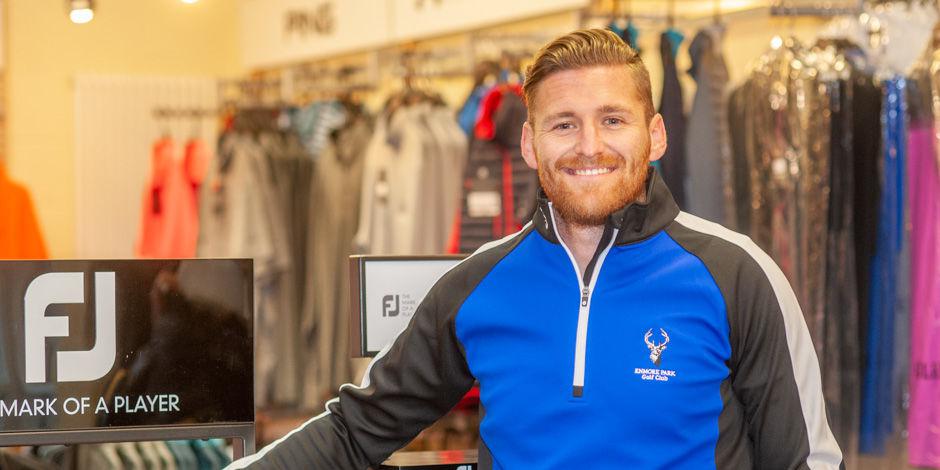 From starting at age 10 in England, to playing college golf in Florida, then turning pro, but walking away from the game after, and finally returning to the game as an amateur and coach. Alex Clapp has had quite the golf journey, and is enjoying his time helping others improve their game. With over 1,300 lessons completed and an average rating of 4.99 out of 5 stars on Skillest, it's easy to say Alex is crushing it.
Zach Gray:
What got you into golf?
Alex Clapp:
The old cliché answer: my dad. He always used to play. I used to play football (soccer) and it didn't really work out for one reason or another. Then I turned to golf. Played it not so serious and then took a little bit more serious. Got pretty good, and then I got a scholarship to go over to Florida to play D1 golf. Played over there for four years learning my trade. After I went back home, turned pro, played for a bit on many tours, and completely fell out of love with the game. After I turned back amateur for a year whilst coaching and then got the opportunity in my home club to go back into coaching and took it with both hands really.
Zach:
What made you fall out of love with the game?
Alex:
I literally despised the game because it was ruining me. I never really had the mentality to play for my life every week. It's a very, very difficult game that people don't actually understand unless you've got a hell of a lot of money. On many tours, you're almost 600-800 bucks down before you even start with entry fees, accommodation, and travel. So I just didn't really like chasing my butt around every week for money.
Zach:
So after that, you were out of golf for a year or two?
Alex:
I was waiting a year to get my amateur status back. And then when I got my amateur status back, I probably played the best golf I'd ever played for the next year. Because it was just playing for fun, it made me fall back in love with it again.
Zach:
Was playing college golf in the U.S. always a goal of yours growing up?
Alex:
No, just saw it come up and thought would be an unbelievable opportunity, which it turned out to be. I went to Bethune-Cookman University, which is a historically Black college, and it was probably one of the best life experiences I could have ever done. You go from being the majority to being the minority and it just completely changes your outlook on so many things. It made me a massively better person because of it.
Zach:
Where are you originally from?
Alex:
Southwest England in Somerset.
Zach:
I imagine that's wildly different than Daytona Beach.
Alex:
Wildly different. Where I live is more countryside. So lots of fields, lots of country lanes, not near any city. Then all of a sudden, you're a stone's throw from the beach and 45 minutes from Orlando. It was it was a big change
Zach:
Being from the Northeast, I've found playing down South to be difficult as the fairways and grass feel so different. I imagine you had a similar experience?
Alex:
That was a huge adjustment. Everywhere here is bent grass, so it's just regular grass. Whereas down in Florida, you got Bermuda and it's ridiculous how you have to adjust to that.
Zach:
When you're giving lessons, do you ever account for that, like where someone plays?
Alex:
Definitely. That's part of the questionnaire that I go through when I when I get a student. There's so much stuff that you need to know with a student before you give them a lesson, like what conditions they're used to playing or do they have mobility issues. There's so much so you can ask in that questionnaire. You have to do the due diligence just like students do it on you.
Zach:
What have you liked about coaching on Skillest?
Alex:
For me, having access to that many people worldwide from so many different countries is such a cool experience. I'm quite OCD at times, so I like how Skillest just keeps it all in one place and I know where everything is. I don't need to worry about if I reply to a message on WhatsApp or Instagram.
Zach:
If someone was hesitant to use Skillest, what would you tell them?
Alex:
I'd tell them to hop on a Zoom call with me so I can explain what to expect from an online lesson. It's not just "send me two videos, you'll get an analysis." It's full support. I want to see you get better at golf, so there needs to be some sort of coach-student relationship that's adhered to. So I need to make sure that the student gets what they're expecting and they get the support that they need to get better.
Zach:
What is your favorite course you've played on?
Alex:
TPC Potomac. That was unbelievable because it was so well manicured. It looks like they use scissors on the grass.
Zach:
What's your go-to club in your bag?
Alex:
Driver. I sometimes I don't know what direction it's going to go, but I can get the carry out there to around 330 at least.
Zach:
You feel like the long game is your strong-suit?
Alex:
Yeah, my short game's awful. My putting stroke is worse than somebody you might see in a hospital. That's why I'm actually using the Bryson arm lock right now because that's saving me a little bit.
Zach:
To expand on that, are there other golfers you look to in terms of technique or training that you think are doing it right?
Alex:
My view is every golfer on tour could be a swing model for somebody else, but you are your own best swing model. I very minimally compare students online or in person to a tour pro because then they'll start trying to do everything like them. I had a guy the other day asking, "Am I trying to replicate Dustin Johnson?" And I literally reeled off all of DJ's physical appearances. I was like, are you 6'2″? No. Have you got arms that are longer than your height? No. Have you got this much flexibility in your right arm? No. Have you got this much flexibility in your left arm? No. And they kept saying no. And then at the end, I just said, "Are you sure you want to swing it like DJ?" and they're like, probably not.
Zach:
If you could play a foursome with any three other people, who would it be?
Alex:
My dad, Tiger Woods, and probably my mum. My mum plays as well, but closely followed by Charlie Woods.
Zach:
Do you watch or follow the PGA Tour?
Alex:
To be honest with you, I'm not a huge watcher of it on TV. I do watch the majors. But Tiger glues me to it. (The PNC Championship) was probably the first time I've watched it in a couple of weeks. But to watch it on TV, I'd probably rather just flick on something like Entourage.
Zach:
What else do you do outside of teaching and golfing?
Alex:
I go to the gym a little bit, but I like spending time with my family. I'm also a big Chelsea fan. I go up and watch quite regularly at the stadium.
Zach:
Here's a stupid question from an American: is Ted Lasso a good or bad show?
Alex:
Hmm. It's not the best representation, let's put it that way. It's a good show, but it is not the best representation. Like what Happy Gilmore is to golf is what Ted Lasso is to football.
Zach:
So I assume if you were playing another sport outside of golf, it would be football.
Alex:
Definitely.
Zach:
If you had a "regular job," what do you think you'd be doing?
Alex:
My parents run kind of engineering business. I've done the purchasing for them before where you do the buying of materials and whatever's needed, and I don't mind doing that. But I can't stay in an office, so I'd need to find something outside. Whether I'm picking up balls at the golf course or something like that, it has to be something related to the outdoors. I can't do anything where you sit inside with a suit on. As much as I love wearing a suit dressing up, I couldn't do that.
Zach:
I think you're the third or fourth coach to say, "I'd probably have a desk job, but I'd be miserable."
Alex:
Yeah, 100%. I could do it with ease, but then I'd be like, "This is awful. Get me outside." I'd do anything outdoors, to be honest. I'd try my hand at anything.
Zach:
Where can people find you on social?
Alex:
You can follow me on TikTok, Instagram, Twitter, & Facebook. Also, check out my website alexclappgolf.com